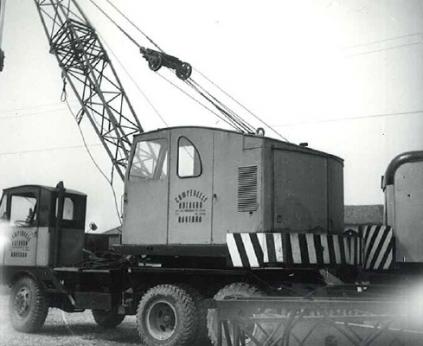 Baldini Group is a long established Italian company. Market leader in its sector, Baldini Group has always been synonymous with expertise and professionalism. Its founder, Arrigo Baldini, followed the roadside assistance sector with passion and experience until he had the strength to do it and transmitted his dedication and commitment to work to his children Barbara and Andrea. Barbara Baldini, who holds a degree in Economics, is the head of the accounting and financial sector of the whole group, whereas Andrea is the head of the car scrapping sector.
Driven by a strong demand from customers who went to their tobacconist's shop to ask for help when they had a car breakdown or an accident, the Baldini brothers were brave enough to step into the roadside assistance sector in the early 1960s. That intuition,accompaniedby a good dose of perseverance, determination and commitment, gave birth to the Company everyone knows today, capable of providing its services both for light and heavy vehicles, 24 hours a day, 7 days a week, 365 days a year.
At the very beginning, roadside assistance was provided using an old tow truck, which was parked near the tobacconist's shop and used when needed. In the mid-1960s, the first actual recovery vehicle for roadside assistance was purchased: this was a clear sign the activity was slowly thriving. At a time characterised by the economic boom but also remembered for its instability and uncertainty, as well as for the absence of the technology we are used to today, the success of a company born from nothing was far from being aforegone conclusion.
1969 was a real turning point: the roadside assistance headquarters was moved from the old location to where it is today, in via Granarolo (Faenza). The reason for this choice was that in 1965, not very far from there, a highway tollgate had been opened. The new headquarters' proximity to the highway and the unreliability of the cars of the time, still not suitable for long trips, contributed to the flourishing of the company, which, among other things, became an official Italian Automobile Club (ACI) Faenza supplier.
In the 1970s, the company started carrying out lifting and handling operations after purchasing some specialised vehicles.